Bathroom Cleaning Services Pimpri Chinchwad
Rupali Thorat
14 September 2023
Narayanee Bhujbal
14 September 2023
Rohit Raskar
13 September 2023
Ramesh Wairagar
12 September 2023
Kunal Andhare
11 September 2023
Ayush Agrawal
11 September 2023
Excellent service, far better than expected. The crew was fully equipped and came with a very proactive attitude in searching for places to clean. Very happy, will recommend and will book again.
Sugandha Borhade
11 September 2023
Aisha S
11 September 2023
Thanks Chandrakant ji and Utkarsh for cleaning my house..! Good service and prompt
sheela Nair
10 September 2023
POPAT SHINDE
10 September 2023
Bathroom Cleaning Services In Pimpri Chinchwad
We know that it's not easy to keep your bathroom spic n span all the time especially when you have children at home. There are a lot of things to consider when it comes to Bathroom Cleaning Services in Pimpri Chinchwad.
It is a cumbersome task but when you have right tools and right technique, it can become little easier to do.
But to clean a bathroom on your own, you must be one of very few people who like to do it on their own. Most of the people don't like to do it themselves. Cleaning is not a very easy or enjoyable task to do. But it is still very important to keep your environment neat, clean & hygienic especially  your washrooms.
Your maid is not really experienced or trained to remove the stubborn stains from the bathroom nor she will be able to follow the deep cleaning process daily.
You would like to spend your precious time with your family or loved ones rather than spending it scrubbing & cleaning the toilets.
Hire professional bathroom cleaning service providers like Dirt Blaster Cleaning Services and get the job done at ease without spending too much.
Benefits of Booking A Professional Bathroom Cleaning Services in Pimpri Chinchwad
There are germs all over the toilet. Germs and bacteria reside on toilet seat, door handles, wash basin, taps, floor, tiles etc. Basically its everywhere in the toilet.
And then there are hard water stains on shower glass, bathtub etc. You may find hard water scaling on corners of the floor, in the commode, areas near the drain outlet, on granite near the basin and at few other spots.
You wouldn't enjoy the nice hot shower in your bathroom if what you see is the scaling everywhere.
If the washrooms are not cleaned properly, it will leave extra moisture and that will result in formation of mold, mildew and fungus.
Here are few points which underline the benefits of professional bathroom cleaning service in Pimpri Chinchwad
The professionally cleaned bathroom will make sure that it is 100% germ free. This will ensure that your children are protected from the germs and bacteria.
Regular use of bathroom will leave a moisture in the bathroom. If bathrooms are not deep cleaned for long, it will start to smell dirty and musty.
Normal cleaning or cleaning done by your maid is insufficient to cater to every corner of your bathroom. This will give a chance of the formation of mold and fungus. This can be dealt with only professional washroom cleaning only.
The often neglected parts in normal cleaning are back side of commode, door, taps, granite near the basin etc. Dirt Blaster's bathroom cleaning services in Pimpri Chinchwad will make sure to clean these often neglected parts thoroughly.
When you opt for frequent deep cleaning services, you will spend less on your bathroom maintenance. There will be less frequent chances of leakages and blockages.
What Does Bathroom Cleaning Include?
Professional Bathroom  Cleaning Services in Pimpri Chinchwad includes everything that is there inside the bathroom.
Floor tiles and wall tiles are scrubbed using tile cleaner chemical to remove the stains. Commode and basin is cleaned inside out from all the sides. We remove the hard water stains from the taps and shine them. If your bathroom has got bathtub, shower glass or shower cubicle, we use special hard water stain removal chemical to remove the lime scale from the glass. We also clean the mirror, cabinets, shelves, window, geyser, bathroom door etc.
The exceptions to bathroom cleaning are we don't clean the buckets, walls and the ceiling area.
Why Us?
Dirtblaster Cleaning Services in Pimpri Chinchwad is well known and most trusted professional Deep Cleaning Services in Pune.
We provide you with professional Bathroom Cleaning Service in Pimpri Chinchwad that helps in removing the hard water scaling and make your bathroom shiny.
We have well trained and professional team who knows how exactly bathroom cleaning is done.
Dirtblaster is 5 star rated cleaning services company on Google in Pune & Pimpri Chinchwad area.
We use industry grade chemicals from Diversey company and other tools we use are also of professional grade.
We have in house team only and our team members are well trained and experienced.
All our staff members are background verified.
We provide upfront pricing for the job.
We guarantee 100% satisfaction on all our services.
Our team is very well experienced for Bathroom Cleaning Services in Pimpri Chinchwad. We handle big projects such as hospitals, restaurants, IT offices, warehouses as well as small projects like residential Home Cleaning Services and Flat Cleaning Services in Pune.
Bathroom Cleaning Process
Removal of cobwebs
Applying toilet bowl cleaner chemical to commode and basin
Cleaning the window, exhaust fan, geyser, bathroom door etc
Cleaning the wall tiles
Cleaning of mirror, switchboards, shelves, cabinets etc
Cleaning of commode and basin area from all the sides
Cleaning the taps, shower glass, shower jet etc
Cleaning the floor tiles
Chemicals We Use in Bathroom Cleaning Services
We use standard chemicals from world renowned company Diversey.
Following is the list of chemicals we use in bathroom cleaning services.
– All Purpose Cleaner
– Tile Cleaner
– Toilet Bowl Cleaner
– Glass Cleaner
– Floor Cleaner
– Hard Water Scale Remover
Equipments We Use in Bathroom Cleaning Services
Following is the list of equipments we use in bathroom cleaning services. We use some or all of the below mentioned equipmets as per the requirement and the scope of the cleaning work.
– Steel Scrubbers
– Scotch Brite Scrub Pads
– Floor Wiper
– Mop
– Toothbrush
– Spray Bottles
– Microfiber Dusters
– Buckets
– Mugs
– Scrappers
– Hand Gloves
– Garbage Bags
– Glass Squeegee
FAQ About Bathroom Cleaning Services
Q. How long does it take to clean a bathroom?
A. It normally takes 45 min to 1 hour to clean one bathroom.
Q. How many people do you send for bathroom cleaning?
A. We send 1-2 people depending upon the number of bathrooms to be cleaned.
Q. Do you guarantee 100% stain removal?
A. Even though we try multiple times to clean the stubborn stain, very tough and old stains can't be removed completely in one time cleaning. It may require frequent cleaning to remove such stains.
Q. What chemicals do you use for bathroom cleaning?
A. We use industry grade standard chemicals by Taski company. We use Tile Cleaner, Commode Cleaner, Glass Cleaner & Acid for Toilet Cleaning Services.
Q. How often should bathroom deep cleaning be done?
A. We recommend getting your bathroom deep cleaned once in every 4 months.
Book Now
Other Services We Offer
Our Most Popular Services in Pune & Pimpri Chinchwad
Home Cleaning Services Pune
Sofa Cleaning Services Pune
Office Cleaning Services Pune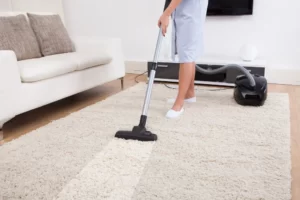 Carpet Cleaning Services Pune
Bathroom Cleaning Services Pune
Kitchen Cleaning Services Pune