Kitchen Cleaning Services Pune
Got deep cleaning done majorly for windows, lofts and fans. One window glass was so badly covered with pigeon droppings that it took an hour to clean just that. The service guys, Prem and Nikhil, were soft spoken, polite, and went about their jobs quickly and professionally. Loved how they asked for feedback as well! Good job, Dirtblaster ⭐️⭐️⭐️⭐️⭐️
prasanna kaigude
2023-11-11
Great work by Dirt Blaster.. Highly Recommended !! Sagar, Akshay and Mahesh did a really good job !!
ajinkya mhatre
2023-11-11
Great work
Very nice fully Satisfied with the services
Very professional work
Kitchen Cleaning Services In Pune
Kitchen cleaning services is very important to keep your kitchen neat n clean and hygienic. Kitchen cleaning company like us take car of your kitchen cleanliness professionally.
We think kitchen should be the cleanest part of your home. It is where you store your food, cook your food, you eat and it is the place where you put your dishes too. Hence it should not only be clean from outer side but also from inside and hygienic and sanitised.
The reason for taking Professional Kitchen Cleaning Services in Pune & Pimpri Chinchwad is that these professionals can take  care of your kitchen systematically and professionally at reasonable cost.
The professionals know exactly how to remove the stubborn oil and grease from your kitchen without damaging anything.
Our kitchen cleaning services in Pune & Pimpri Chinchwad includes inside out thorough cleaning of your kitchen and leaving it shiny and smelling fresh.
The Importance Of A Clean Kitchen
The kitchen is the heart of any home. And its cleanliness directly impacts the health and well-being of our family.
Beyond being a mere cooking area, the kitchen is where we prepare our meals, ensuring the nourishment of ourselves and our loved ones.
A clean kitchen makes sure that your food preparation & cooking areas are free from germs and other contaminants. This reduces the risk of food borne illnesses.
Moreover, a neat and tidy kitchen is a delight to work in and can inspire you to cook more creatively. A clean kitchen inspires a sense of joy & comfort in cooking. It allows us to work efficiently, distraction and clutter free.
A clean kitchen reflects on our overall lifestyle & speaks about our attention to detail & hygiene. When we maintain our cooking space with care, it shows our commitment to cleanliness & orderliness throughout the home.
Furthermore, a spic n span kitchen is liked by guests & family members alike. It becomes a hub for socialising & bonding over meals. Friends and relatives feel comfortable in a clean environment and it promotes a positive impression of our hospitality.
What Is Kitchen Deep Cleaning Services?
Kitchen deep cleaning is very important to keep your kitchen area hygienic & clean. It involves thorough cleaning of kitchen trolley, kitchen cabinets, kitchen platform, kitchen exhaust fan cleaning, kitchen sink cleaning, kitchen chimney cleaning, tiles cleaning, appliances cleaning etc.
The main purpose of kitchen deep cleaning is to remove grease and grime present in the kitchen area. Over a period of use, grease and grime develops in the kitchen.
Even if you clean the kitchen regularly, the grease and grime that is hidden deep inside the trolley and cabinets does not get cleaned.
This results into malfunctioning of your trolleys and drawers. Unhygienic kitchen will attract pests such as cockroaches and ants very easily.
Kitchen deep cleaning services in Pune will remove this stubborn grease and grime deep within the kitchen trolleys and you will get a clean and hygeinic kitchen free from pests.
In kitchen deep cleaning, we clean kitchen trolley, kitchen cabinets, their handles, shelves, counter top, platform, tiles, kitchen sink, exhaust fan, window, gas stove, oven, chimney, appliances from outer side, water purifier, fan, switchboards, floor etc.
In our entire kitchen deep cleaning process, we make sure to treat breakable items with care. We also adhere to instructions and guidelines of the manufacturer of the kitchen appliances.
This ensures that cleaning of the appliances will be done thoroughly so that it is cleaned perfectly and completely devoid of grease and oil.
Importance of Kitchen Cleaning Services
Leaning the kitchen dirty has its own health risks and it makes the kitchen unsafe. Clean and maintained kitchen looks good and increases the well being of our family.
An unclean kitchen leads to food born diseases which can become serious at times. Harmful bacteria grows where kitchen is dirty and can contaminate utensils and cooking surfaces leading to cross contamination of food.
Most important thing to know is that the bacteria is invisible. So there could be some areas in your kitchen which do not cleaned in regular cleaning but carry bacteria in there.
The kitchen deep cleaning once in every 6 months will ensure that these hidden areas are also cleaned thoroughly.
Everyone would love to work in a clean kitchen and makes sure that your food remains fresh for long.
Professional Kitchen Cleaning Services : What To Expect
Professional kitchen cleaning services provide a thorough & specialised approach to maintaining your kitchen in top notch condition.
When you use these services, you can expect a team of skilled and experienced professionals who are well-versed in tackling the unique challenges of kitchen cleaning.
They bring knowledge of how to handle a range of kitchen surfaces, appliances and areas that need particular attention.
The first step these professional services will follow is a thorough inspection and assessment of your kitchen. This will help them in identifying the areas that may need extra attention, ensuring a tailored approach to meet your kitchen's specific needs.
Once the assessment is done, the professionals will plan for the deep cleaning ensuring no nook or corner is left untouched.
During the cleaning process, the team will utilise industrial-grade equipment and professional chemicals.
They will deal with grease, grime, oil build-up, stubborn stains and dirt, leaving your kitchen spotless and shiny.
From cleaning the kitchen trolley & cabinets inside out, scrubbing countertops and tiles, cleaning the appliances to cleaning the window, switchboard, fan, sink etc, every aspect of your kitchen will be meticulously cleaned to the highest standards.
Furthermore, a reliable kitchen deep cleaning services in Pune will ensure that their cleaning process is non-disruptive to your daily routine.
They will work efficiently and with minimal disturbance, allowing you to carry on with your activities as usual.
Benefits of Booking A Professional Kitchen Cleaning Services in Pune
The hidden areas often overlooked in normal cleaning gets cleaned in professional kitchen cleaning services only.
Being a professional cleaning company, we have all the equipment and expertise required to make your kitchen look new and fresh.
Some chemicals are toxic and are not suitable in kitchen. Professionals use chemicals which are safe for your kitchen as well as safe for your family members and pets.
Here are few points which underline the benefits of professional kitchen cleaning service in Pune
The grease and grime in the kitchen is removed completely.
Hidden areas are cleaned to remove hidden germs and bacteria in the kitchen.
When kitchen is deep cleaned often, you will spend less on maintenance of your appliances or kitchen trolley.
The often neglected parts in normal cleaning are back side of the trolley, door handles, back side of the appliances, top of the cabinets etc. 
Food particles are found in these areas which increases the chances of growth of pests such as cockroaches and ants. Kitchen deep cleaning will definitely help in reducing the growth of pests in your kitchen.
Things To Consider When Choosing A Kitchen Deep Cleaning Service Provider
Before finalising a kitchen deep cleaning services in Pune, consider the following factors to ensure you make the correct choice:
Experience & Expertise – Look for a service provider with a considerable amount of experience in deep cleaning. Experienced cleaners are more likely to deliver efficient and reliable results as they understand the complexity of kitchen cleaning.
Customer Reviews and Testimonials –  Check online reviews and testimonials for the service provider. Positive feedback and high ratings are indicators of a reputable service provider.
Range of Services Offered – Ensure that the cleaning service you choose offers a comprehensive range of kitchen cleaning services including kitchen deep cleaning, trolley cleaning, chimney cleaning, window cleaning and sanitisation.
Pricing and Transparency – Compare the pricing of different kitchen cleaning services and choose one that fits your budget. Additionally, ensure that the pricing structure is transparent with no hidden costs.
DIY Kitchen Cleaning Tips
Keeping your kitchen clean and hygienic is essential for a healthy and enjoyable cooking experience. While professional kitchen deep cleaning services can be beneficial, there are also simple and effective Do-It-Yourself (DIY) kitchen cleaning tips that you can follow.
These DIY methods not only save you money but also allow you to use natural and eco-friendly cleaning solutions. Here are some DIY kitchen cleaning tips to keep your kitchen looking spotless:
Regular Cleaning – Plan out a regular cleaning schedule for your kitchen. Consistency is a key to preventing the build-up of dirt and grime.
Wipe down counter tops, appliances and other surfaces daily to maintain a clean environment.
Natural Cleaning Solutions – Instead of using harsh chemicals, you can also use natural cleaning solutions.
Vinegar, baking soda and lemon are excellent alternatives for dealing with stains, grease and odours.
Mix vinegar with water for an all-purpose cleaner or sprinkle baking soda on surfaces to scrub away tough stains.
De-Cluttering – A cluttered kitchen not only looks messy but also hinders your cleaning efforts.
Regularly de-clutter your kitchen by organising utensils, cookware and food items.
Use storage containers to keep things neat and easily accessible.
Don't forget your appliances – Your kitchen appliances such as ovens, microwaves and refrigerators etc require regular cleaning too.
Use a mixture of baking soda and water to clean the interior of your oven and microwave.
Wipe down the refrigerator shelves and drawers with a solution of water and mild detergent.
Clean Floor and Tiles – Don't forget to clean the kitchen floor and tiles. Sweep the floor daily to remove dust and debris.
Mop the floor with a mixture of water and floor cleaner to keep it clean and germ-free.
Use paste of baking soda and water, apply it to the tiles and scrub gently.
Maintain Proper Ventilation – Adequate ventilation is crucial for maintaining a fresh-smelling kitchen and preventing the build-up of odours.
Use exhaust fans or open windows while cooking to improve air circulation.
Dispose the Trash Regularly – Keep your kitchen smelling fresh by emptying the trash regularly.
Consider using trash bags with odour-absorbing properties to prevent unpleasant smells.
Maintain Your Sink – The kitchen sink can quickly become a breeding ground for bacteria.
Clean your sink daily with a mixture of baking soda and water. You can also pour boiling water down the drain to prevent clogs and eliminate foul odours.
Wipe Down Cabinets – Grease and grime can accumulate on kitchen cabinet surfaces. Wipe down the cabinets doors and inside also with a mixture of dish soap and water to keep them clean and shiny.
Organise Your Pantry – Regularly organise your pantry to check for expired food items and remove them.
Use containers to store dry goods and label them for easy identification.
Why Choose Dirt Blaster For Kitchen Cleaning Services in Pune?
Dirtblaster Cleaning Services is well known and most trusted professional Deep Cleaning Services in Pune.
We provide professional kitchen cleaning services in Pune and Pimpri Chinchwad and make your kitchen look like new.
We have well trained and professional team who knows how exactly kitchen cleaning is done.
More than 600 Google reviews with 4.9 star average rating on Google for our cleaning services company in Pune & Pimpri Chinchwad area.
We use industry grade chemicals from Diversey company and other tools we use are also of professional grade.
We have in house team only and all our team members are well trained and experienced.
All our staff members are background verified.
We provide upfront pricing for the job.
We guarantee 100% satisfaction on all our services.
Our team is very well experienced for Kitchen Cleaning Services in Pune. We handle big projects such as hospitals, restaurants, IT offices, warehouses as well as small projects like Residential Home Cleaning Services and Flat Cleaning Services in Pune.
How Kitchen Cleaning Services in Pune Works?
Step 1 – Visit our website dirtblastercleaningservices.com or what's app us on 73 50 321 321 to book kitchen cleaning services in Pune.
Step 2 – We will provide you the best and affordable quotation for your kitchen cleaning services in Pune as per your requirement.
Step 3 – When we agree upon the price and the dates, we book your appointment for that date.
Step 4 – We send the team on scheduled date and time without fail along with necessary chemicals and machines required for kitchen cleaning.
Step 5 – You just sit back and relax. Our team will do their best job.
Step 6 – Once job is finished and you are satisfied with our service, then only we accept the payment.
Scope of Kitchen Cleaning Services in Pune
Our kitchen cleaning services in Pune & Pimpri Chinchwad will have following things.
– Deep inside out cleaning of kitchen trolley, kitchen cabinets, shelves and drawers to remove grease, grime and oil.
– Scrubbing & de-greasing of kitchen platform and kitchen tiles.
– Cleaning of kitchen sink to make it shine.
– Cleaning of gas stove & exhaust fan.
– Appliances such as fridge, oven, chimney are cleaned from outer side.
– Fan, switchboard, tube lights, bulb holders are also cleaned.
– Lastly floor is cleaned.
Chemicals We Use in Kitchen Cleaning Services
We use standard chemicals from world renowned company 
Diversey
.
Following is the list of chemicals we use in
kitchen cleaning services
.
– All Purpose Cleaner
– Glass Cleaner
– De-greaser
– Floor Cleaner
Equipment We Use in Kitchen Cleaning Services
Following is the list of equipment we use in kitchen cleaning services. We use some or all of the below mentioned equipment as per the requirement and the scope of the cleaning work.
– Industry Grade Vacuum Cleaner
– Steel Scrubbers
– Scotch Brite Scrub Pads
– Floor Wiper
– Mop
– Toothbrush
– Spray Bottles
– Microfiber Dusters
– Buckets
– Mugs
– Scrappers
– Hand Gloves
– Garbage Bags
– Glass Squeegee
FAQ About Kitchen Cleaning Services
Q. How much time does it take to deep clean a kitchen?
A. It depends upon the size and the services you opt for. For a normal size kitchen cleaning, it takes approximately 2-3 hours.
Q. How often should kitchen cleaning be done?
A. Ideally professional kitchen cleaning services should be done once in every 6 months. At least once in a year is highly recommended. Even we give great discounts to repeated customers.
Q. What are the exceptions to your kitchen cleaning services in Pune package?
A. The kitchen cleaning package has few exceptions such as-
– Wall cleaning is not included in this.
– Appliances such as fridge, oven, chimney are cleaned from outer side only.
– Customer has to vacate the kitchen.
– Utensils cleaning is not included.
All these services can be added to your kitchen cleaning package but at extra cost.
For add on service, please avail our Kitchen Chimney Cleaning Services Pune or Fridge Cleaning Services Pune.
Q. What are your kitchen cleaning rates?
A. The rates for cleaning varies depending upon many factors such as size of the area, services included etc. Kitchen deep cleaning services in Pune rates start from Rs. 1200 only.
Q. How many people do you send?
A. The size of the team depends upon the type of job. For some jobs, we may send only 1 person while for some tasks we may send 2-3 persons as per the requirement.
Q. Do you charge for inspection?
A. No, We do not charge for inspection.
Q. Do I need to provide anything from my end?
A. We bring our own material and machines required for kitchen deep cleaning.  We expect a ladder or stool to be provided by the customer.
Book Now
Charges For Kitchen Cleaning Services in Pune & Pimpri Chinchwad
| | |
| --- | --- |
| Type of Work | Charge |
| Kitchen Deep Cleaning (Without Trolley) | Rs. 1200 onwards |
| Kitchen Deep Cleaning (With Trolley, Without Chimney) | Rs. 1500 onwards |
| Kitchen Deep Cleaning (With Trolley, With Chimney) | Rs. 1800 onwards |
Our Most Popular Services in Pune & Pimpri Chinchwad
Home Cleaning Services Pune
Sofa Cleaning Services Pune
Office Cleaning Services Pune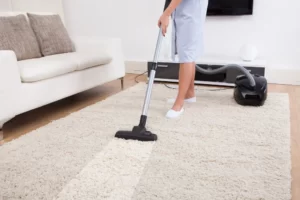 Carpet Cleaning Services Pune
Bathroom Cleaning Services Pune
Kitchen Cleaning Services Pune