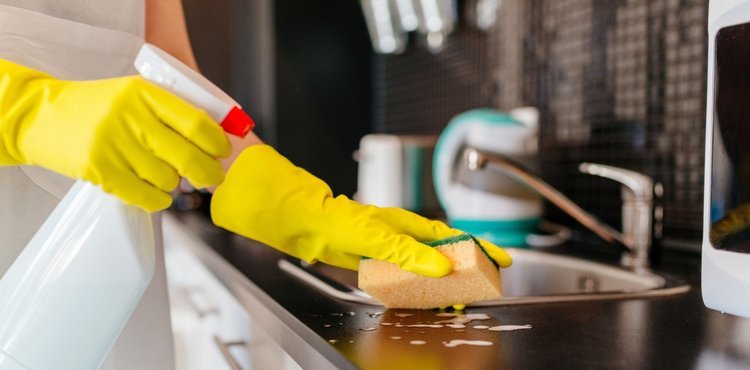 When it comes to keeping your home clean, you may find it difficult task to do it on your own. Hiring a professional cleaning services company can help take some of the burden off your shoulders. But with so many options available, it can be difficult to know which one is right for you.
Here are a few tips to help you choose the right deep cleaning service for your home.
Determine Your Cleaning Needs
Before you start looking for a deep cleaning service, it's important to understand exactly what you need. Do you need a full home deep cleaning or are you looking to get only some particular areas of your house cleaned?
Do you need specialised services such as carpet cleaning or sofa cleaning? Knowing your cleaning needs will help you narrow down your options and find a service that can perfectly complete these tasks.
Search For Different Cleaning Services
Once you know what you're looking for, it's time to start searching for different deep cleaning services. You can search on Google or check local web directories. Look for companies that offer the services you need.
Read online reviews to get a sense of their reputation. You can also ask for recommendations from friends, family or colleagues who have used cleaning services in the past.
Consider The Cost
Price plays a very important role when choosing a deep cleaning service. It's important to set a budget and stick to it but keep in mind that the cheapest option may not always be the best.
Look for a service that offers pricing near about the market average price but also provides high-quality services.
Check For Government Registration & Insurance
It's important to make sure that the cleaning service you choose is registered with the government or respective local authority.
You can also check if the employees are insured or not. This protects you in case of any accidents or damage that may occur while the cleaners are on the job. Most reputable cleaning companies will have insurance and registration in place.
Ask About Their Cleaning Products & Techniques
Different cleaning services use different products and techniques for the deep cleaning job. If you have allergies or sensitivities, you may want to choose a service that uses products that won't be harmful to you.
You can also ask about their cleaning techniques – Are they using traditional cleaning methods or are they using more modern machines?
Get A Written Estimate
Before you hire a cleaning service, it's a better idea to get the quotation price in written. This will help you understand exactly what services are included and what services are not included.
Make sure to read the quotation carefully and ask any questions you may have before you finalise the booking with them.
Meet With The Cleaning Team
If possible, try to meet with the cleaning team before they start working. You can ask any questions or doubts you may have before they start the actual work.
With this discussion, you can judge them of their professionalism and experience. You can also discuss your specific cleaning needs and preferences with them to ensure that they understand your expectations.
By following these tips, you can find the right deep cleaning service for your home. When you choose the cleaning service provider carefully, you can be assured of quality of work.
You will feel more confident to hire a cleaning services company if you have done your research the proper way.
Don't be afraid to ask questions and do your research – it's important to find a service that you can trust and rely upon.
For any kind of Home Deep Cleaning Services in Pune, call us on 7350321321 or visit https://www.dirtblastercleaningservices.com/