Mattress Cleaning Services Pune
Got deep cleaning done majorly for windows, lofts and fans. One window glass was so badly covered with pigeon droppings that it took an hour to clean just that. The service guys, Prem and Nikhil, were soft spoken, polite, and went about their jobs quickly and professionally. Loved how they asked for feedback as well! Good job, Dirtblaster ⭐️⭐️⭐️⭐️⭐️
prasanna kaigude
2023-11-11
Great work by Dirt Blaster.. Highly Recommended !! Sagar, Akshay and Mahesh did a really good job !!
ajinkya mhatre
2023-11-11
Great work
Very nice fully Satisfied with the services
Very professional work
Mattress Cleaning Services In Pune
You keep our mattress properly covered and it does look clean. So it is a common mistake that you make thinking that the mattress is clean and doesn't require mattress cleaning.
A mattress is one of the most important pieces of furniture in your home. It provides a comfortable and supportive surface for your good night's sleep. However, over a period of time, mattresses can collect dust mites, bacteria and other allergens that can affect your health.
Human body discards millions of dead skin flakes and cells. Even after changing the bed sheet regularly, you would be amazed to see the amount of dust, dirt and dried fluid residue.
Mattress is the best place for the germs and dust mites to develop and grow.  As the fact says that we spend 1/3rd of our life sleeping, it makes a case to have a clean mattress with our Mattress Cleaning Services in Pune & Pimpri Chinchwad.
Regular cleaning is essential to keep your mattress fresh, hygienic and free from odours.
The cleaning of a mattress is not an easy task to do on your own. And it's even more difficult when you have kids or pets at home.
How To Identify If Your Mattress Really Needs A Deep Cleaning?
A mattress is your investment for a good night's sleep. So lets understand when is the right time to take care of your investment.
Stains & Odours –

If you see visible stains on your mattress, then you need to get mattress deep cleaned.

The stains can attract dust mites & bacteria and presence of odours indicates allergens & other contaminants are present in the mattress.
Asthma & Allergy – If you suffer from Asthma, Allergy, Sinus pain or Excessive sneezing then it may be a sign that your mattress needs a deep cleaning to protect your health.
Age – Even if you use a mattress protector, your mattress will accumulate dirt & dust over a period of use. We recommend to get the shampooing mattress done once in a year.
Appearance – If your mattress is sinking or bulging downwards under pressure or has visible signs of wear and tear, its an indication that its a time to deep clean the mattress.
Importance of Cleaning Your Mattress
Because you have spent a lot in buying the mattress and its vital for a sound and comfortable sleep, mattress cleaning should on your priority.
Dust mites, dirt and bacteria accumulate in your mattress over a period of time which can cause allergy, asthma & other respiratory issues to whoever uses the mattress. Dead skin cells, body fluids & sweat can lead to unpleasant odours.
Regular cleaning will not only keep your mattress free from allergens and odours but also extend the life of your mattress.
Professional mattress deep cleaning will remove dust, dirt & other contaminants that can cause your mattress to wear out early.
A mattress free from dust & odour will improve your health, sleep quality & overall health.
A clean mattress creates fresh & pleasant atmosphere in your bedroom which can improve your mood and reduce stress level.
A regular cleaning of mattress can also save money in long run as it can help to prolong the life of your mattress.
Tips For Cleaning Your Mattress
Vacuum Regularly – Vacuuming your mattress regularly will remove dust, dirt & debris from surface of your mattress. Vacuum the mattress once in a week. Pay more attention to vacuuming especially when you have a pet.
Spot Clean Stains – If you spill anything on the mattress, use a clean cloth and a solution of water and mild detergent to remove the stain. Just blot the stain rather than scrubbing it, to avoid spreading it further.
Deodorise The Mattress – If you smell foul odour from your mattress, just sprinkle baking soda on the mattress and let it sit for at least 30 minutes. Later vacuum the baking soda to remove any odours.
4. Flip The Mattress – Once in a while, flip your mattress to even out the uses on both the surfaces.
Why Hire Professional Mattress Cleaning Services in Pune?
Hiring a professional cleaning company for mattress cleaning can have several benefits.
Expertise & Experience: Professional cleaning companies have the necessary equipment and expertise required to properly remove dust and allergens from your mattress. They have the tools & skills required to effectively remove stains, dirt and odours while also preserving the integrity of the fabric.
Time Saving: Cleaning your mattress at home can be a time-consuming task. By hiring a professional cleaning company like Dirt Blaster Cleaning Services, you can save time and energy, allowing you to focus on other tasks or simply relax.
Improved Air Quality: Professional mattress cleaning can help to improve the air quality in your home. Over time, your mattress can accumulate dust, dirt & other particles that can contribute to indoor air pollution.
A professional cleaning services can help remove these particles and improve the overall air quality in your home.
Extended Life: Regular cleaning and maintenance can help extend the life of your mattress. Dirt, stains & other contaminants can break down the fabric and cause it to wear out more quickly.
By hiring a professional upholstery cleaning company, you can help protect your investment and keeps your mattress looking like new & fresh for longer.
Convenience: Your mattress can be cleaned conveniently by hiring a professional cleaning company like us. Just call us or visit our website, book a service & sit back and relax.
You don't have to worry about sourcing the right cleaning products or setting aside the time to do the cleaning yourself. We will take care of everything for you, leaving you with clean and fresh mattress with minimal effort on your part.
Safe & Effective Cleaning Products: We use specialised cleaning products from world renowned company Taski. These chemicals are safe and effective at removing dirt and stains from upholstery.
Our chemicals are completely safe for kids & pets. These products are designed to be gentle on the fabric, so you don't have to worry about damaging your upholstery during the cleaning process. With our chemicals and technique, your upholstery will not get damaged or discolour.
DIY cleaning products may not be as effective or safe & can even cause further damage to your upholstery.
How Often Should You Clean Your Mattress?
In ideal conditions, we recommend to get your mattress deep cleaned at least once a year. But if you have allergies from dust and dirt then you should get it done once in 6 months. If something spills on the mattress, you should immediately call professional mattress cleaners and get the appointment as soon as possible. If you sweat more, you should clean your mattress more often.
Why Choose Dirt Blaster Home Cleaning Services in Pune?
Dirtblaster Cleaning Services in Pune is well known and most trusted professional Deep Cleaning Services in Pune.
We provide you with professional mattress cleaning service in Pune that prolongs the life of your upholstery and is safe and healthy for kids and pets.
We have well trained and professional team who knows exactly how mattress cleaning is done.
More than 960 Google reviews with 4.9 star average rating on Google for our cleaning services company in Pune & Pimpri Chinchwad area.
We use industry grade chemicals from Diversey company and other tools we use are also of professional grade.
We have in house team only and all our team members are well trained and experienced.
All our staff members are background verified.
We provide upfront pricing for the job.
We guarantee 100% satisfaction on all our services.
Our team is very well experienced for Mattress Cleaning Services in Pune. We handle big projects such as hospitals, restaurants, IT offices, warehouses as well as small projects like residential  Home Cleaning Services and Sofa Cleaning Services in Pune.
Mattress Cleaning Process –
Dry vacuuming of the mattress to remove the loose dust & dirt.
Application of upholstery cleaner chemical.
Scrubbing of the mattress using soft brush to remove stains.
Removing the chemical from the mattress using wet vacuuming process.
Spot cleaning treatment to remove tough stains from the mattress.
The mattress cleaning process takes between 30 min to 1 hour depending upon the size of the mattress.
The drying time for the mattress is 5-7 hours approximately.
Chemicals We Use in Mattress Cleaning Services
We use chemicals from world renowned company in cleaning chemicals that is Diversey. It is a Germany based company. The chemicals it produces are extensively researched and evaluated for any hazardous effects.
Our chemicals are completely safe for chindren, pest & senior citizens.
For mattress cleaning services in Pune, we use TR-101 chemical and special stain remover chemical.
Equipmets We Use in Mattress Cleaning Services
We use following equipments.
– Wet & Dry Vacuum Cleaner Machine
– Microfiber Duster
– Spray Bottles
– Sponge
– Soft Bristled Brush
FAQ About Mattress Cleaning Services
Q. What chemical do you use for mattress cleaning?
A. We use professional upholstery cleaner chemical by company Taski.
Q. How much time does it require to dry the mattress completely?
A. It usually takes 5-7 hours for the mattress to dry completely under the fan.
Q. Do you clean coloured mattress also?
A. We clean all kinds of foam mattress irrespective of its colour. Our chemical is specially made for upholstery cleaning so the colour of the mattress won't face with our chemical.
Q. What is speciality of your chemical?
A. Unlike other cleaning service providers, we use chemical specifically made for deep cleaning of the mattress. The chemical we use is pH neutral and does not leave any residue behind.
Q. How often should mattress be cleaned?
A. We recommend getting mattress shampooing done at least once in a year.
Q. Do I need to provide anything from my end?
A. We bring our own material and machines required for deep cleaning.  We just require a bucket with warm/cold water and electricity supply from your end.
Q. Are the chemicals safe for senior citizens, children and pets ?
A. The chemicals we use are from Diversey company which is a Germany based world renowned company in cleaning chemicals. All our chemicals are absolutely safe for senior citizens, children or pets.
Book Now
Other Services We Offer
Mattress Cleaning Services Rates in Pune
| | |
| --- | --- |
| Size | Rate/Unit |
| Single Bed Mattress | Rs. 500 |
| Double Bed Mattress (Queen Size) | Rs. 800 |
| Double Bed Mattress (King Size) | Rs. 1,000 |
Our Most Popular Services in Pune & Pimpri Chinchwad
Home Cleaning Services Pune
Sofa Cleaning Services Pune
Office Cleaning Services Pune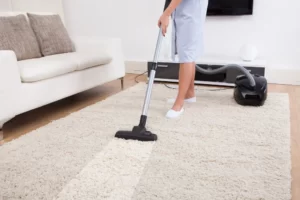 Carpet Cleaning Services Pune
Bathroom Cleaning Services Pune
Kitchen Cleaning Services Pune