Sofa Cleaning Services in Pimpri Chinchwad
Got deep cleaning done majorly for windows, lofts and fans. One window glass was so badly covered with pigeon droppings that it took an hour to clean just that. The service guys, Prem and Nikhil, were soft spoken, polite, and went about their jobs quickly and professionally. Loved how they asked for feedback as well! Good job, Dirtblaster ⭐️⭐️⭐️⭐️⭐️
prasanna kaigude
2023-11-11
Great work by Dirt Blaster.. Highly Recommended !! Sagar, Akshay and Mahesh did a really good job !!
ajinkya mhatre
2023-11-11
Great work
Very nice fully Satisfied with the services
Very professional work
Professional Sofa Cleaning Services in Pimpri Chinchwad
Sofa is a very important part of our home so do the Sofa Cleaning Services in Pimpri Chinchwad. We spend a lot of time on it, watching TV sitting on the sofa, attaining our guests while sitting on the sofa, taking our afternoon nap on our favourite sofa only and do such many more things on it.
Nowadays almost all of the homes have sofa set. Irrespective of the size of the home, you will find a sofa set in the house. Sofas can be of different sizes such as single seater, 2 seater, 3 seater, L shaped, corner, recliner etc.
When you decide to but a sofa, you will have all different sorts of things to consider before concluding. Factors that affect are the space available in your room, the colour you like, the quality of the material, your budget etc.
We have written a detailed article on things to look for when buying a sofa. Do read!!
An optimally fitted sofa enhances the look of your house.
Most of us make sure to clean our bathrooms regularly to keep the bacteria and germs away but most of us forget about sofa cleaning. Normally people do not understand that upholstery cleaning services is an important part of keeping your house clean and a healthy place to live.
There are variety of health benefits that actually come from having upholstery cleaning, sofa cleaning, carpet cleaning services and chair cleaning services done regularly.
What Is Sofa Shampooing?
When you don't like wearing dirty clothes, how could you sit on a dirty sofa?
Just like you clean your clothes every time they get dirty, you should consider cleaning your sofa whenever it gets dirty. 
Even though you don't see any visible dirt on your sofa, it doesn't mean your sofa is actually clean.
Your clothes do not have thick layer of foam under the fabric but your sofa does!! Whenever dust settles on upper surface of your sofa, it's very small small particles go inside the foam and gets trapped there.
You can not wash your sofa like you wash your other clothes with water. Covers of your sofa can not be removed in most of the cases. You can not remove the fabric very easily, wash it in washing machine and put it back on the couch. It's not a very easy process. And there is a possibility of shrinking of the fabric or discolouration of the fabric if you do clean it in washing machine.
If you try to clean the sofa at home, you simply can't use any kind of chemical for it. You will have to take extra special care in terms of chemicals and the equipments used.
If you do not use proper chemical, the fabric may shrink, get damaged, discolour. Also if it remains wet for longer time, it gets damaged easily. The water and moisture will cause forming of mold, mildew and stains on your sofa. So sofa cleaning should done with utmost care or from professional cleaning services only.
Sofa shampooing process is basically done to take out the stains on the surface and to remove the dust trapped deep within the foam.
Professional sofa cleaners use special chemical specifically made for upholstery cleaning. Fabric Sofa Cleaning is done using sofa shampoo and Leather Sofa Cleaning is done with leather conditioner and polish.
The sofa cleaning process is basically injecting the sofa cleaning chemical inside the foam, scrubbing the fabric to clean the stains and extracting the chemical using high power industry grade vacuum cleaner machine.
If your sofa is cleaned professionally like this, 
there won't be a problem of discoloration, damage or shrinkage. It will be free from dust and dust mites deep within.
Why Should You Hire Professional Sofa Cleaning Service In Pimpri Chinchwad?
While you may think of cleaning your upholstery at home but actually it is best to hire professionals for it.
Professional sofa cleaning services in Pimpri Chinchwad have the right equipment, right knowledge, right chemicals & right technique to do the very best job on your sofa.
While you may save some money by doing it yourself, you would not be able to get rid of the dust and dust mites that are hiding in the depths of your upholstery and that is the main reason for getting your upholstery cleaned.
There are a vast variety of fabrics your sofa could be made of. You may find different chemicals in super store or may be online for couch cleaning but not all the products are suitable for every kind of sofa fabric. The process and chemicals used vary as per the material the sofa is made up of.
At Dirtblaster Cleaning Services, we know the exact procedure to clean various sofas without damaging it.
Spend the money and have Dirtblaster's Professional Sofa Cleaning Service In Pimpri Chinchwad do the job for you.
Why Us?
Dirtblaster Cleaning Services in Pimpri Chinchwad is well known and most trusted professional Deep Cleaning Services in Pune.
We provide you with professional sofa cleaning service in Pimpri Chinchwad that prolongs the life of your upholstery and is safe and healthy for kids and pets.
We have well trained and professional team who knows exactly how sofa cleaning is done.
More than 850 Google reviews with 4.9 star average rating on Google for our cleaning services company in Pune & Pimpri Chinchwad area.
We use industry grade chemicals from Diversey company and other tools we use are also of professional grade.
We have in house team only and our team members are well trained and experienced.
All our staff members are background verified.
We provide upfront pricing for the job.
We guarantee 100% satisfaction on all our services.
Our team is very well experienced for Sofa Cleaning Services in Pimpri Chinchwad. We handle big projects such as hospitals, restaurants, IT offices, warehouses as well as small projects like residential  Home Cleaning Services and Flat Cleaning Services in Pune.
Sofa Cleaning Process
Below is the sofa cleaning process we follow.
Dry vacuuming the sofa to remove loose dust and debris.
Applying sofa shampoo chemical to the sofa.
Scrubbing the sofa with soft brush.
Wet vacuuming the sofa using wet and dry vacuum cleaner.
Applying the stain remover chemical for the stains that are still not removed and repeating the same process mentioned above.
Cleaning the floor.
Once sofa cleaning process is complete, it takes approximately 4-6 hours to dry it completely under the fan. Sofa should not be used till it is dry.
In case of leather sofa, once sofa shampooing is done, we apply professional leather polish too.
Chemicals We Use in Sofa Cleaning Services
We use chemicals from world renowned company in cleaning chemicals that is
Diversey
. It is a Germany based company. The chemicals it produces are extensively researched and evaluated for any hazardous effects.
For sofa cleaning services in 
Pimpri Chinchwad
, we use TR-101 chemical and special stain remover chemical.
Equipmets We Use in Sofa Cleaning Services
We use following equipments.
– Wet & Dry Vacuum Cleaner Machine
– Spray Bottles
– Sponge
– Soft Bristled Brush
FAQ About Sofa Cleaning Services
Q. How much time does it take to deep clean a Sofa?
A. It depends upon the size and the services you opt for. For a normal sofa cleaning, it takes approximately 45 min-1 hour.
Q. How often should deep sofa cleaning be done?
A. Ideally professional sofa cleaning should be done once in every 6 months. At least once in a year is highly recommended. Even we give great discounts to repeated customers.
Q. What are your sofa cleaning rates?
A. The rates for sofa shampooing starts from Rs. 199 per seat only.
Q. Do you clean all types of sofa?
A. Yes, we clean all types of sofa whether it is a Fabric Sofa, Leather Sofa, Suede Leather Sofa, Rexine Sofa, Velvet Sofa or any other kind of sofa material.
We take necessary precautions as per the material of the sofa.
Fabric Sofa Shampooing Services in Pune
Leather Sofa Shampooing Services in Pune
Q. Are cushions included in this price?
A. Cushions are charged extra at Rs. 50 per cushion.
Q. How much time does it take to dry the sofa?
A. It takes approximately 4-6 hrs under the fan to dry it completely.
Q. How many people do you send?
A. The size of the team depends upon the type of job. For some jobs, we may send 2 person while for some tasks we may send 3-4 persons as per the requirement.
Q. Do you charge for inspection?
A. We do not charge for inspection.
Q. Do I need to provide anything from my end?
A. We bring our own material and machines required for deep cleaning.  We just require a bucket with warm/cold water and electricity supply from your end.
Q. Are the chemicals safe for senior citizens, children and pets ?
A. The chemicals we use are from Diversey company which is a Germany based world renowned company in cleaning chemicals. All our chemicals are absolutely safe for senior citizens, children or pets.
Book Now
Other Areas We Serve In Pune
Sofa Cleaning Services Rates in Pimpri Chinchwad
| | |
| --- | --- |
| Type | Rate |
| Fabric Sofa Shampooing | Rs. 200 per seat |
| Leather Sofa Shampooing | Rs. 300 per seat |
| Cushion Shampooing | Rs. 50 per cushion |
| Dining Chair Shampooing | Rs. 100 per chair |
Real Work Photos of Sofa Cleaning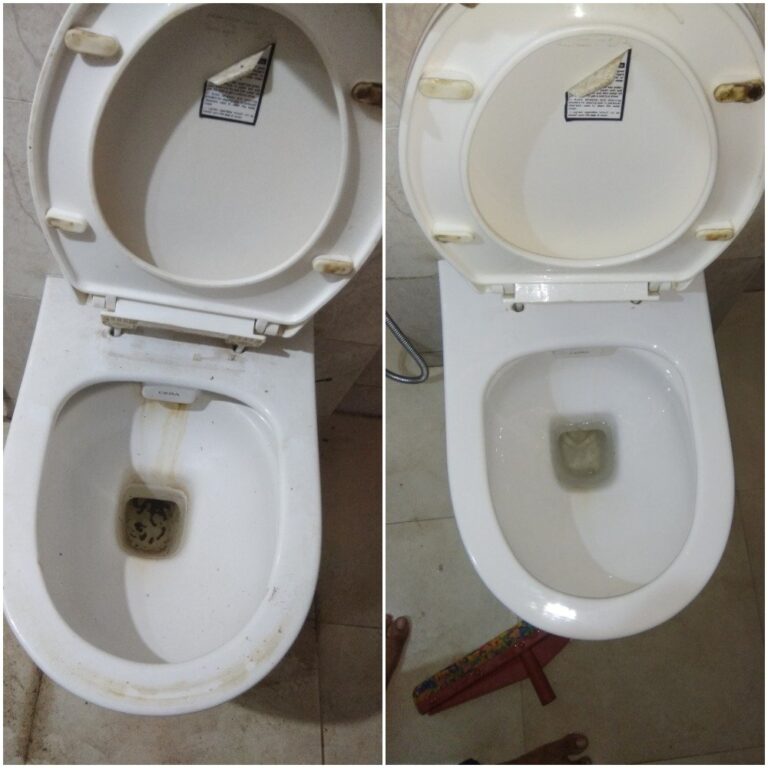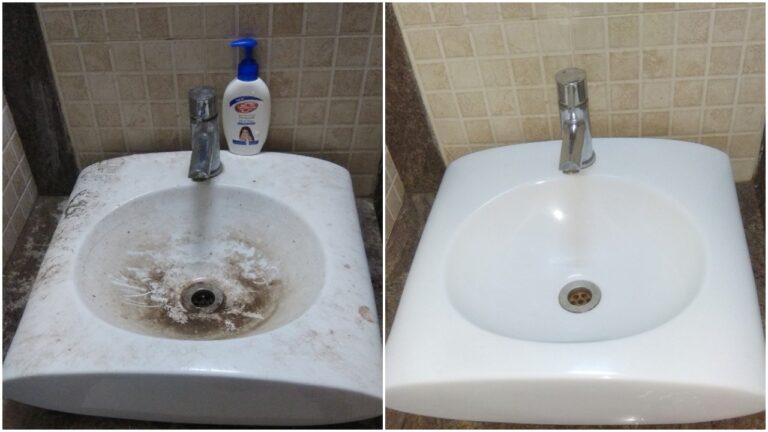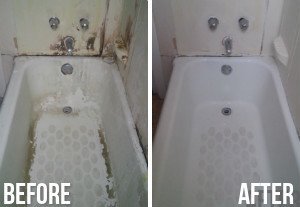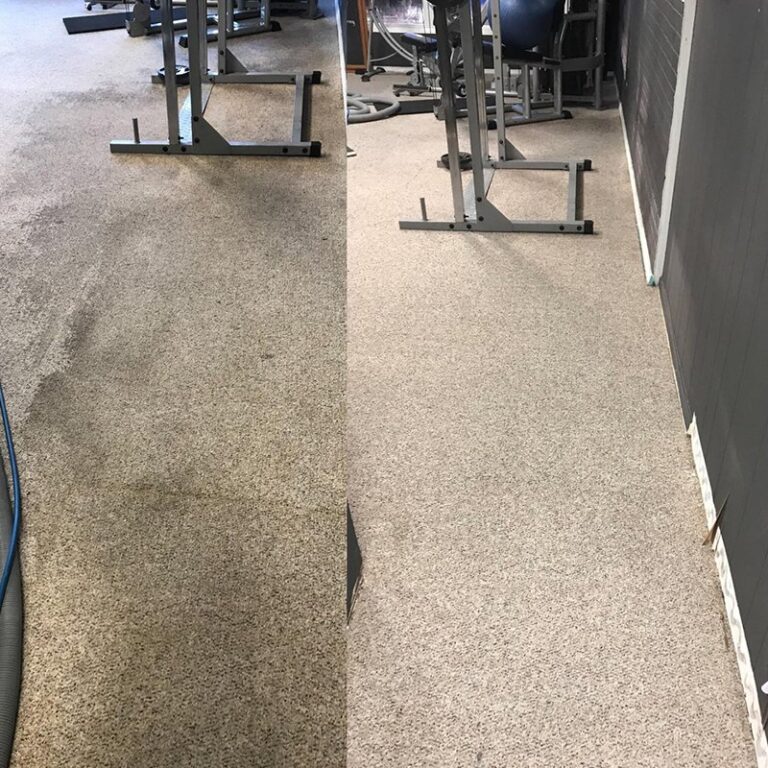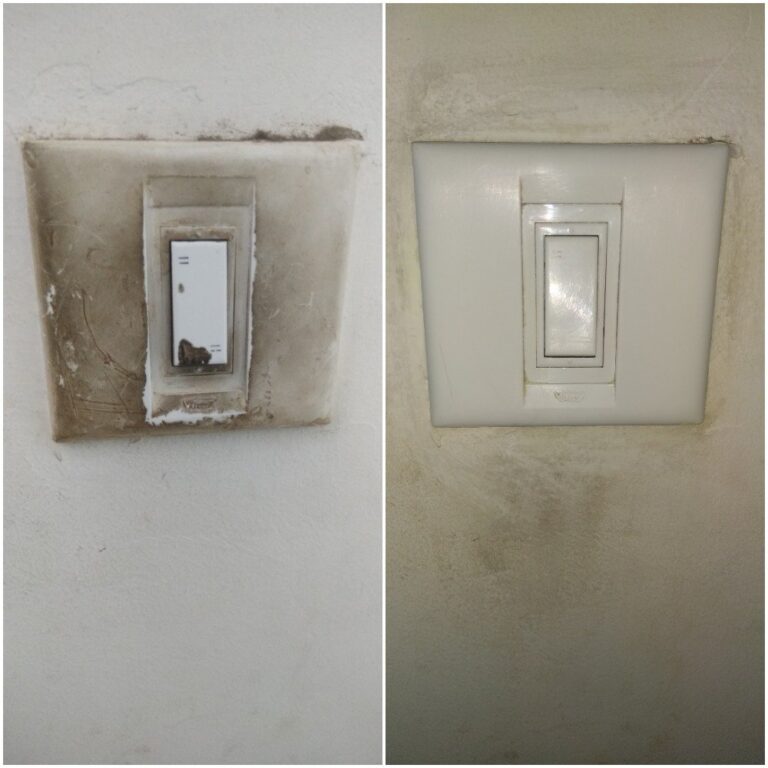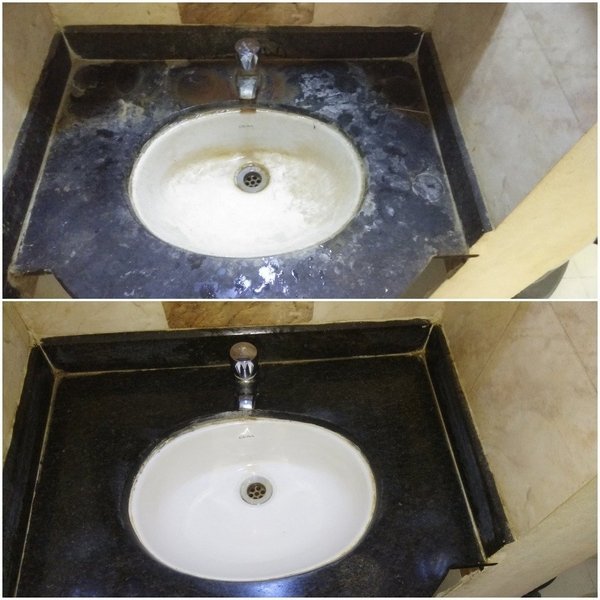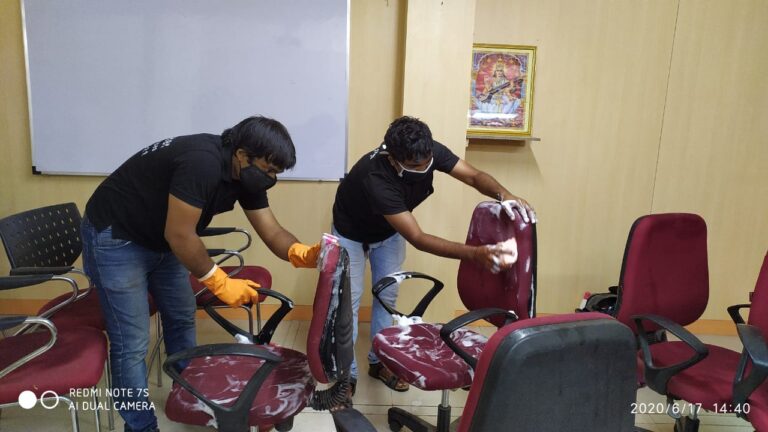 Our Most Popular Services in Pune & Pimpri Chinchwad
Home Cleaning Services Pune
Sofa Cleaning Services Pune
Office Cleaning Services Pune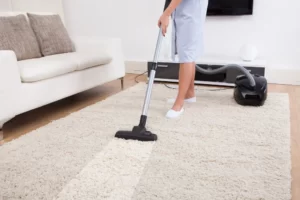 Carpet Cleaning Services Pune
Bathroom Cleaning Services Pune
Kitchen Cleaning Services Pune