Pressure Washing Services Pune
Got deep cleaning done majorly for windows, lofts and fans. One window glass was so badly covered with pigeon droppings that it took an hour to clean just that. The service guys, Prem and Nikhil, were soft spoken, polite, and went about their jobs quickly and professionally. Loved how they asked for feedback as well! Good job, Dirtblaster ⭐️⭐️⭐️⭐️⭐️
prasanna kaigude
2023-11-11
Great work by Dirt Blaster.. Highly Recommended !! Sagar, Akshay and Mahesh did a really good job !!
ajinkya mhatre
2023-11-11
Great work
Very nice fully Satisfied with the services
Very professional work
Pressure Washing Services In Pune
Pressure washing is also known as Power Washing. It is a technique of using high pressure water spray to remove dirt, grime & debris from surfaces.
High pressure washing is one of the best ways of refreshing property's appearance. Be it parking area washing, patio washing, exterior home washing, driveway washing, sideways washing, contact us for High Pressure Washing Services in Pune.
Power Washing Services Near Me
We at Dirt Blaster Cleaning Services provide power washing services in Pune at reasonable rates. We use high pressure jet machine to clean the outer areas of your property such as parking lot high pressure cleaning as well as inside of house cleaning such as terrace high power wash cleaning.
Driveway And Walkway Washing
We often neglect cleanliness of our driveways or walkways. But these are the things our guests first see when they visit. Regular cleaning is not sufficient to take care of dirt and other things that get embedded into the pores of the concrete of our driveways or walkways. Professionals like us have the right equipment and machines to deep clean it perfectly.
So don't wait till your driveways and walkways develop dirty stains and spots and call us for Professional High Pressure Jet Cleaning Services in Pune.
Patio And Parking Washing
A lot of dirt gets stuck in the cemented floor because of the coarse texture of the concrete. The dust gets trapped in the stones of the patio or parking lot. High pressure washing is required to clean these deeply embedded dust particles.
If your patio is made up of wood or vinyl, it becomes very much necessary to get it pressure cleaned once in a while. Periodic power washing will protect it's wood or vinyl from stains, crack, fungi & mold.
Protect your pool decks and patios from spider webs & insect holes with frequent pressure washing services from professionals like Dirt Blaster Cleaning Services.
Parking blocks develop fungus and algae over a period of time if not taken care of. It leads to slippery floor and also it doesn't look good at all. If the parking lot is washed with a high pressure jet machine, all the dirt that is stuck, gets removed and your parking lot will look fresh and new.
Bungalow Exterior Washing
Pressure washing is an effective way to clean the exterior of your home. Pressure washing services in Pune can remove dirt, dust & debris from exterior walls of your bungalow using high pressure jet cleaning machine.
Pressure washing your exterior walls can also remove mold and algae that has been formed on the walls over a period. This will save you from getting the walls painted unnecessarily.
With professional pressure washing service, you can have your home looking like new again.
Commercial Pressure Washing Services
Running a business is quite a difficult task in itself. There are so many things to look after such as maintaining accounts, handling clients, dealing with marketing and advertising and of course maintaining the buildings that are involved in your business.
Pressure washing services let you do the most important part of running the business without worrying about keeping the building clean.
Different commercial properties are covered in commercial pressure washing services such as Restaurants, Warehouses, Offices, Buildings, Roads and many other such commercial properties.
Overall, commercial pressure washing services are a cost-effective and efficient way to maintain the cleanliness and appearance of a commercial property.
How To Choose The Best Pressure Washing Services in Pune
Not all pressure washing services can be treated equally. It s important to pay special attention to certain things so that the job is done perfectly.
Here are few points you should look for before hiring a pressure washing services in Pune.
Expertise – One of the most important points to consider is to check the expertise of the company your are planning to hire.
You can ask to do some area as a sample. You can also ask for some photos or videos. You can ask few questions related to the job just to get the idea of his understanding and knowledge.
Experience – The more number of years the expert has spent in pressure washing business, the more will be the chances that he would do a great job without any problem.
Reference – Before finalising any company for pressure washing, you can check some references of the company. Try to get in touch with the people whom this professional has served before. Enquire about their experience with the company and how satisfied they are with this company. This will give you an idea how this technician works.
Equipment – When evaluating the quotations you have received, it is very important to ensure that this company will actually use professional machines. Check for the horse power rating of the machines to be used. The coverage of the area depends upon the PSI (Pound Per Square Inch). Check for the PSI stats also. The water flow rate of the equipment is also important.
Benefits Of High Pressure Washing Services
The several benefits of pressure washing services include –
Improved Appearance –  A neat and clean exterior can significantly improve  the appearance of your property. Pressure washing will help you to achieve a fresh and inviting look that will impress your neighbours and customers.
Increased Property Value – Regularly cleaning the exterior of your home or outer areas of your property will definitely increase the value of the property. A well maintained property is more attractive to potential buyers or renters.
Improved Safety – Mold and algae can form on surfaces after a period of use. The surfaces become slippery and dangerous if not cleaned frequently. Pressure washing will remove these dangerous buildup. The clean and slip free surfaces will help to prevent accidents and keep your family, customers & employees safe.
Extended Lifespan – Dirt, grime and debris can damage the surface over time. Frequent pressure washing will help to extend the lifespan of your surfaces by removing harmful buildup.
Why Us?
Dirtblaster Cleaning Services is well known and most trusted professional Deep Cleaning Services in Pune.
We provide professional pressure washing services in Pune and Pimpri Chinchwad and make your space look like new.
We have well trained and professional team who knows how exactly pressure washing is done.
600 + Google reviews with 4.9 star average rating on Google for our cleaning services company in Pune & Pimpri Chinchwad area.
We use industry grade chemicals from Diversey company and other tools we use are also of professional grade.
We have in house team only and all our team members are well trained and experienced.
All our staff members are background verified.
We provide upfront pricing for the job.
We guarantee 100% satisfaction on all our services.
Our team is very well experienced for Pressure Washing Services in Pune. We handle big projects such as hospitals, restaurants, IT offices, warehouses as well as small projects like Residential Apartment Cleaning Services and Flat Cleaning Services in Pune.
FAQ
Q. What are pressure washing services?
A. High pressure washing services is a technique of cleaning the surfaces using high water flow. Pressure washing services use high jet pressure cleaning machine to clean the dust, debris, mold, algae from surfaces such as terraces, parking lot, patios, exterior walls, compound wall etc.
Q. How often should I use pressure washing services?
A. The frequency of pressure washing depends upon the type of surface and the amount of use it receives. In general, the surfaces should be pressure washed at least once in a year.
Q. Are pressure washing services safe?
A. Yes, pressure washing services are safe especially when you hire a professional and experienced pressure washing company.
Q. What are the benefits of pressure washing?
A. The pressure washing will improve the visible appearance of your property, increase the value of your property, prevent the mold and algae growth and extend the lifespan of the surfaces.
Q. What should I look for before hiring a pressure washing service?
A. When hiring a pressure washing service, consider the company's expertise, experience, references, equipment, and their knowledge of the job.
Q. Do you charge for inspection?
A. No, We do not charge for inspection.
Book Now
Our Most Popular Services in Pune & Pimpri Chinchwad
Home Cleaning Services Pune
Sofa Cleaning Services Pune
Office Cleaning Services Pune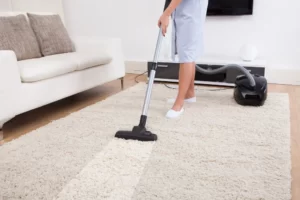 Carpet Cleaning Services Pune
Bathroom Cleaning Services Pune
Sanitization Services Pune