Window Cleaning Services Pimpri Chinchwad
Got deep cleaning done majorly for windows, lofts and fans. One window glass was so badly covered with pigeon droppings that it took an hour to clean just that. The service guys, Prem and Nikhil, were soft spoken, polite, and went about their jobs quickly and professionally. Loved how they asked for feedback as well! Good job, Dirtblaster ⭐️⭐️⭐️⭐️⭐️
prasanna kaigude
2023-11-11
Great work by Dirt Blaster.. Highly Recommended !! Sagar, Akshay and Mahesh did a really good job !!
ajinkya mhatre
2023-11-11
Great work
Very nice fully Satisfied with the services
Very professional work
Window Cleaning Services In Pimpri Chinchwad
Windows add aesthetic look to your property. But if the windows are covered with dirt and grime, it negatively affects the impression of the property and decreases its value. Window cleaning services come into picture if you want to maintain the new look of your windows for long.
It's really difficult to sell a property with grime-covered windows when other surfaces are clean and dirt free. Office spaces that leave dirt and dust settle on the glasses, create a negative impression on customer and business partners. It reflects the lack of interest in the business which certainly no business would want to be associated with.
It's simple and cost effective too to call a professional window cleaning services company in Pimpri Chinchwad. Professionals know how to clean windows properly and they use quality cleaning products that provide resistance against dust, stains and fungal growth.
The major problem with window cleaning is the formation of streaks and marks after the glasses are cleaned. We, being professional window cleaners, know the right technique and use right tools to avoid the streaks and leave the glasses sparkling clear. Our buffing and right technique will remove the toughest stains from the glass for a beautiful finish.
You will be able to clearly see the outstanding outdoor view from your window when the glasses are clean and in pristine condition.
Reasons To Go For Window Washing Services in Pimpri Chinchwad
If dust and debris remain in window channels or window tracks for long, it gets stuck there forever. It becomes very much difficult to remove such stains after.
The dust restricts the smooth movement of the window panes on the window slider.
The rollers of the windows will get damaged if dust or stones stuck into them.
Acidic rain, dust, mold and fungus can settle on the glass and frames causing damage and unwanted marks. The window tracks and channels accumulate dust over the period of time restricting the smooth movement of windows.
Professional window cleaning company like Dirtblaster know how to make it perfect.
Benefits of Professional Window Cleaning Services in Pimpri Chinchwad?
When windows are cleaned by professionals, you will be able to see through the glasses clearly. What is the point in having a flat at a location with a great view but dusty and dirty windows blocks the view?
If you don't want to invest in replacing the rollers of your windows when they get damaged because of dust stuck in it, then go for Professional Window Cleaning Services by Dirt Blaster Cleaning Services.
Commercial buildings have glasses on outer side to add to the aesthetics of the building. With rain, heat and dust in the atmosphere, these glasses look very dull from outside. It is no why these glasses were put for. Cleaning them regularly will avoid this.
How Window Cleaning Services in Pimpri Chinchwad Is Done?
Dirtblaster Cleaning Services is the best and professional window cleaning services company offering services in Pimpri Chinchwad.
Our staffs are well trained, experienced and knowledgeable to cater to your window cleaning requirements. We undertake both residential and commercial window cleaning jobs.
We use glass squeegee, industry grade glass cleaner chemical, heavy duty vacuum cleaner and microfiber cloth to clean your windows professionally.
Why Us?
Dirtblaster Cleaning Services is well known and most trusted professional Deep Cleaning Services in Pune.
We provide professional window cleaning services in Pimpri Chinchwad and make your window sparkling clean.
We have well trained and professional team who knows how exactly window cleaning is done.
We are 5 star rated cleaning services company on Google in Pune & Pimpri Chinchwad area.
We use industry grade chemicals from Diversey company and other tools we use are also of professional grade.
We have in house team only and our team members are well trained and experienced.
All our staff members are background verified.
We provide upfront pricing for the job.
We guarantee 100% satisfaction on all our services.
Our team is very well experienced for Window Cleaning Services in Pimpri Chichwad. We handle big projects such as hospitals, restaurants, IT offices, warehouses as well as small projects like Residential Home Cleaning Services and Flat Cleaning Services in Pune.
Scope of Window Cleaning Work
1. Window channel/track cleaning with vacuum cleaner.
2. Window grills dusting.
3. Window frame cleaning.
4. Mosquito net cleaning with vacuum cleaner.
5. Window glass inside-out cleaning
Chemicals We Use in Window Cleaning Services in Pimpri Chinchwad
We use standard chemicals from world renowned company Diversey.
Following is the list of chemicals we use in window cleaning services.
– Glass Cleaner Chemical
– All purpose Cleaner Chemical
Equipmets We Use in Window Cleaning Services in Pimpri Chinchwad
We use following equipments.
– Wet & Dry Vacuum Cleaner Machine
– Microfiber Dusters
– Spray Bottles
– Soft Bristled Brush
– Glass Squeegee
FAQ About Window Cleaning Services in Pimpri Chinchwad
1. Do you take up window cleaning as a separate job?
A. Yes, we do accept window cleaning as a separate job. Or it's also included when you opt for our full Home Cleaning Services in Pune package.
2. What are your rates for window cleaning?
A. The rates start from Rs. 200 per window.
3. Do you do cleaning of balcony sliding door too?
A. Yes, we do all kinds of windows.
4. How much time does window cleaning take?
A. It depends upon the size of the window but cleaning of one window will take approximately 30-45 min.
5. How often should window cleaning be done?
A. We recommend window cleaning to be done at least once in 6 months.
6. What tools and chemicals you use for window cleaning?
A. We use Glass Squeegee, Glass Wiper, Industry Grade Vacuum Cleaner, Glass Cleaner, Brush and Microfiber Dusters for window cleaning services in Pune.
7. Do you take up commercial window cleaning services too?
A. Yes, we do accept commercial window cleaning services jobs. But we don't do facade cleaning.
Other Services We Offer
Our Most Popular Services in Pune & Pimpri Chinchwad
Home Cleaning Services Pune
Sofa Cleaning Services Pune
Office Cleaning Services Pune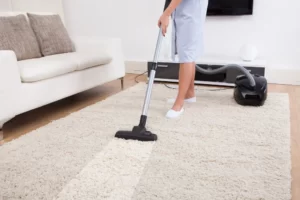 Carpet Cleaning Services Pune
Bathroom Cleaning Services Pune
Kitchen Cleaning Services Pune