Office Cleaning Services in Hadapsar Pune
Got deep cleaning done majorly for windows, lofts and fans. One window glass was so badly covered with pigeon droppings that it took an hour to clean just that. The service guys, Prem and Nikhil, were soft spoken, polite, and went about their jobs quickly and professionally. Loved how they asked for feedback as well! Good job, Dirtblaster ⭐️⭐️⭐️⭐️⭐️
prasanna kaigude
2023-11-11
Great work by Dirt Blaster.. Highly Recommended !! Sagar, Akshay and Mahesh did a really good job !!
ajinkya mhatre
2023-11-11
Great work
Very nice fully Satisfied with the services
Very professional work
Professional Office Cleaning Services in Hadapsar Pune
If you are looking for a professional cleaning company for Office Cleaning Services in Hadapsar Pune, you are at the right place. Dirt Blaster Cleaning Services is the best place for any kind of office cleaning services as well as Commercial Cleaning Services in Pune such as Restaurant Cleaning Services.
Whether it's a small  start up office or a large corporate office, neat and clean office will create a positivity in the environment.  An neat and clean office will create a positive first impression and boost the morale of your employees.
Employees are the most important asset of any company. We are quite sure that your the most valuable assets will definitely like to work in a clean office more than anything. Clean office will create a healthy atmosphere for your employees.
Our Professional Office Cleaning Service will make your office look fresh and just like new.
A fresh office symbolises professionalism !!
Dirty and smelly office can be a reason for your client not to work with you. Don't let that happen when you have the best professional office deep cleaning service in Hadapsar Pune.
Clean office can show your work ethics too !!
Finding the best office cleaning services in Hadapsar Pune is not a very difficult task when you have Dirtblaster Cleaning Services with you.
Reasons To Go For Office Cleaning Services?
As per an article published in Business Matters, an unclean office creates unhealthy environment in the company. Productivity of employees gets hampered negatively due to a dirty, filthy office environment. Employees won't like to work in such environment. A cluttered office will end up in staff compromising on standard of their work.
The simplest thing you could do to improve your employee's productivity is by giving them a neat and clean office.
Below are few of the reasons to go for Office Cleaning Services in Hadapsar Pune.
Enhanced Focus – In a clean and healthy office environment, employees will be able to concentrate on their work more.
Time Saving – In a decluttered office space, employees will not be required to search for stationary, files etc frequently. This will save a lot of precious time.
More Profitability – More focused the employees are, more productive they will be and hence more will the profitability for the company.
Less Absenteeism – When office environment is clean, employees will fall sick less often and absenteeism will be less.
Improved Morale – Employees will feel happy to work in a neat & tidy office. This will eventually improve their morale too.
Employee Retention – Happy employees will stay with the company for longer period of time.
How Does Office Cleaning Services Benefit Your Business?
1. Healthy & Energetic Employees
Office is a space where many things are commonly shared by the employees. Office staff shares Pantry, Washrooms, Meeting Rooms, Lobby area in common. The dirt and germs present in these areas can easily spread from one place to other. If these common things are not cleaned properly, it can be a dangerous thing in longer term. The dust in the air can cause respiratory problems, asthma, allergy kind of diseases to your employees. A clean office space can avoid all this. It will also help in avoiding chances of accidents like slips, falls etc.
2. More Productivity
Clean work environment where everything is organised and neat n tidy , helps employees to focus more on their work. If they have to keep looking for things, their focus on work will reduce and it will affect their performance. A clean and tidy office will boost the morale of the employees. More productive employees will eventually result in more profits to the company.
3. Increased Life of Office Supplies
Every other office will have furniture, printers, PCs, laptops, chairs, carpet etc. These are expensive things in which companies invest their money. When dust is in the surrounding, the electronic items are more likely to malfunction because of the dust. Carpets get stained and smell bad. Eventually carpet gets damaged if proper care is not taken. The employees chairs may carry dust mites if not cleaned regularly.
If all these items need to last longer and perform longer, cleaning them regularly is a must. With our Carpet Cleaning Services in Pune, a clean carpet will add to your image a very positive impression. Our commercial office cleaning services in Hadapsar Pune will improve life of your office supplies.
4. Better Impression
If you have less office space then your office may have piles of clutter but in any case your carpet can't remain dirty. A stained carpet, unhappy employees and cluttered office will not be liked by any. If your carpets are too old or their colours have faded because it has not been cleaned for many years, then it will create a bad image in your clients mind. Cleaning the office carpet should be done regularly at least once in a quarter.
With our Office Carpet Cleaning Services in Pune, we will make your carpet fresh and like new. This will eventually attract more customers to your business. A spic n span office space will create a positive image of your business and clients will definitely like to work with such a company.
Why Outsource Office Cleaning To Professionals?
Cleaning has become essential nowadays. Whether its your home or an office, deep cleaning is a must to maintain your loving property up to date.
Your regular daily cleaning or maid cleaning can't replace deep cleaning services. The reason to go for deep cleaning once in 6 months is to clean the areas which are neglected in regular cleaning.
In case of your office regular cleaning, the floors are just mopped daily. Bathrooms are not thoroughly cleaned daily. It's not every time that high rise areas such as fans, ceiling, balcony ceiling are cleaned daily. The pantry area is not cleaned inside out. Corners are often get neglected in normal cleaning. Sofas, chairs are not vacuum cleaned by your housekeeping staff.
Commercial Office Cleaning Services in Hadapsar Pune
When you outsource office cleaning to professionals, you can be assured of getting these neglected parts cleaned in detail. Professional cleaners clean every nook and corner of your office. Your sofa and chairs are also deep cleaned with our Sofa Cleaning Services in Pune.
Deep cleaning needs specific skills and experience to get it done right. Dirt Blaster Cleaning Services have staff having many years of experience in deep cleaning as well as they know the exact technique to do it swiftly without damaging anything.
We have the right tool and equipment required to perform the best office deep cleaning job of any kind. We have state of the art machines and chemicals from world renowned company like Taski.
As once in while your office needs to be sanitised too, our cleaning chemicals itself are cleaners plus disinfectants.
How To Find The Best Office Cleaning Services In Hadapsar Pune?
You may get confused while searching for the best commercial office cleaning services in Hadapsar Pune. There are a lot many companies doing it. Some of them are good while others are not up to the mark.
Lets us tell you some of the points to consider before outsourcing office cleaning to a professional cleaning company in Hadapsar Pune so that you will get value for your money.
Reputation- The reputation of the cleaning company is a very important aspect. You wouldn't want to go to any company having less experience of not so known in the market. You can check Google reviews of the companies to get the fair idea.
Services- Some companies specialise in Carpet Cleaning while some specialises in Floor Cleaning only. The company you are looking for should be able to provide wide variety of cleaning services such as Office Chair Cleaning Services in Pune, Carpet Cleaning Services in Pune, Bathroom Cleaning Services in Pune, Window Cleaning Services in Pune, Kitchen Cleaning Services in Pune etc.
Quality- This should be the most important point to consider. You can ask for the references of their previous clients or ask for the work photos.
Price- Last but not the least point is even though quality matters, price always play an important role in deciding. Price should be in correlation with the quality but should not make a big hole in your pocket.
Why Choose Us For Office Cleaning Services in Hadapsar Pune?
Dirtblaster Cleaning Services in Hadapsar Pune is well known and most trusted professional Deep Cleaning Services in Pune.
We provide you with Professional Office Cleaning Service in Hadapsar Pune and Pimpri Chinchwad that makes your office dust free and look like new again.
We have well trained and professional team who knows how exactly office cleaning is done.
More than 600 Google reviews with 4.9 star average rating on Google for our cleaning services company in Hadapsar Pune.
We use industry grade chemicals from Diversey company and other tools we use are also of professional grade.
We have in house team only and all our team members are well trained and experienced.
All our staff members are background verified.
We provide upfront pricing for the job.
We guarantee 100% satisfaction on all our services.
Our team is very well experienced for Office Cleaning Services in Hadapsar Pune. We handle big projects such as hospitals, restaurants, IT offices, warehouses as well as small projects like residential Home Cleaning Services and Flat Cleaning Services in Pune.
How Office Cleaning Services in Hadapsar Pune Works?
Step 1 – Visit our website dirtblastercleaningservices.com or what's app us on 73 50 321 321 to book office cleaning services in Hadapsar Pune.
Step 2 – We will provide you the best and affordable quotation for your office cleaning services in Hadapsar Pune as per your requirement.
Step 3 – When we agree upon the price and the dates, we book your appointment for that date.
Step 4 – We send the team on scheduled date and time without fail along with necessary chemicals and machines required for office cleaning.
Step 5 – You just sit back and relax. Our team will do their best job.
Step 6 – Once job is finished and you are satisfied with our service, then only we accept the payment.
Checklist for Office Cleaning Services in Hadapsar Pune
Rooms/Cabins/Conference Room
Cobwebs removal
Cleaning fans, switchboards , tube lights, bulb
Cleaning wall frames, wall clocks, wall hangings
Moving movable furniture and cleaning all sides
Windows/Partition Glasses
Vacuuming window channels and mosquito net
Dusting of window grills, frames and channels
Cleaning of glasses from inside and outside
Balcony/Terrace
Floor scrubbing
Cobwebs removal
Dusting of balcony railing
Bathrooms/Toilets/Washrooms
Scrubbing floor and wall tiles
Descaling taps, shower, jet spray
Removing hard water stains from shower glass, bath tubs
Disinfecting & sanitising toilet bowl, back side of toilet bowl
Disinfecting wash basin
Cleaning of mirrors, cabinets
Kitchen/Pantry/Canteen
De greasing of chimney, exhaust fan, gas stove
Cleaning of appliances from exterior
Scrubbing of kitchen platform and tiles
Cleaning kitchen trolleys and cabinets from inside-out
Other/Lobby
Vacuuming of sofa, chair, carpet, mattresses
Cleaning of doors, door frames, hinges
Mopping/Scrubbing of floor
Chemicals We Use in Office Cleaning Services
We use standard chemicals from world renowned company Diversey.
Following is the list of chemicals we use in commercial cleaning services Hadapsar Pune.
– All Purpose Cleaner
– Tile Cleaner
– Toilet Bowl Cleaner
– Glass Cleaner
– De-greaser
– Floor Cleaner
– Hard Water Scale Remover
Equipment We Use in Office Cleaning Services
Following is the list of equipment we use in office cleaning services. We use some or all of the below mentioned equipment as per the requirement and the scope of the cleaning work.
– Industry Grade Vacuum Cleaner
– Steel Scrubbers
– Scotch Brite Scrub Pads
– Floor Wiper
– Mop
– Toothbrush
– Spray Bottles
– Microfiber Dusters
– Buckets
– Mugs
– Scrappers
– Hand Gloves
– Garbage Bags
– Glass Squeegee
FAQ About Office Cleaning Services
Q. How much time does it take to clean a office?
A. It depends upon the size and the services you opt for. For a normal office cleaning job, it takes approximately 7-8 hours.
Q. How often should deep cleaning be done?
A. Ideally professional office cleaning services should be done in every 6 months. At least once in a year is highly recommended. Even we give great discounts to repeated customers.
Q. What are the exceptions to your deep office cleaning package?
A. The deep office cleaning package has few exceptions such as-
Wall cleaning is not included in this.
Sofa or upholstery shampooing is not included.
No furniture or appliances will be cleaned from inside.
Hard to reach areas will not be cleaned.
Chandelier cleaning is not done by us.
Heavy furniture will not be moved.
All these services can be added to your deep cleaning package but at extra cost.
Q. What are the rates for Office Cleaning Services in Hadapsar Pune?
A. The rates for office cleaning varies depending upon many factors such as size of the area, services included etc. Office Cleaning Services in Hadapsar Pune rates start from Rs. 2999 only.
Q. How many people do you send?
A. The size of the team depends upon the type of job. For some jobs, we may send only one or two person while for some tasks we may send 6-8 persons as per the requirement.
Q. Do you charge for inspection?
A. We do not charge for inspection.
Q. Do I need to provide anything from my end?
A. We bring our own material and machines required for deep cleaning.  Just a ladder or stool need to be provided by the customer.
Q. Why should I choose you?
A. All our staff is in-house team only. We do not outsource our job to others. We give 100% satisfaction guarantee. If you are not satisfied with our service, we will serve you again till you are satisfied completely at no extra cost to you.
Book Now
Other Services We Offer
Real Work Photos Of Office Cleaning Services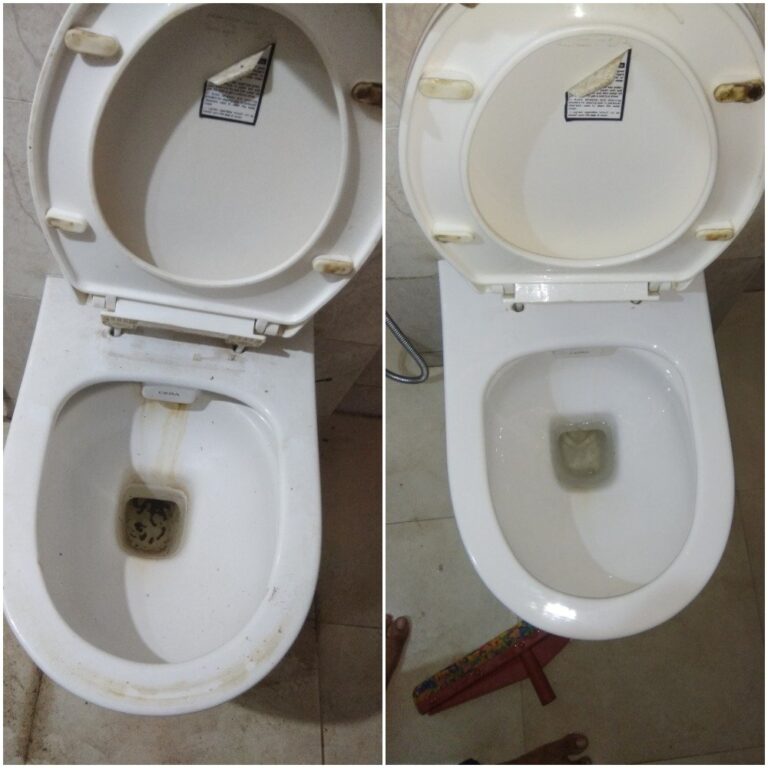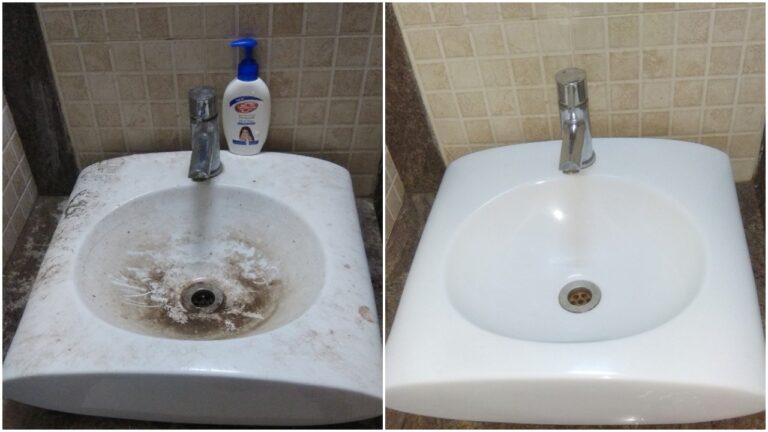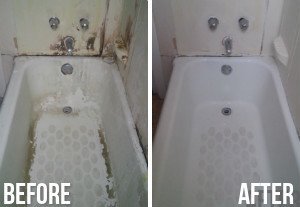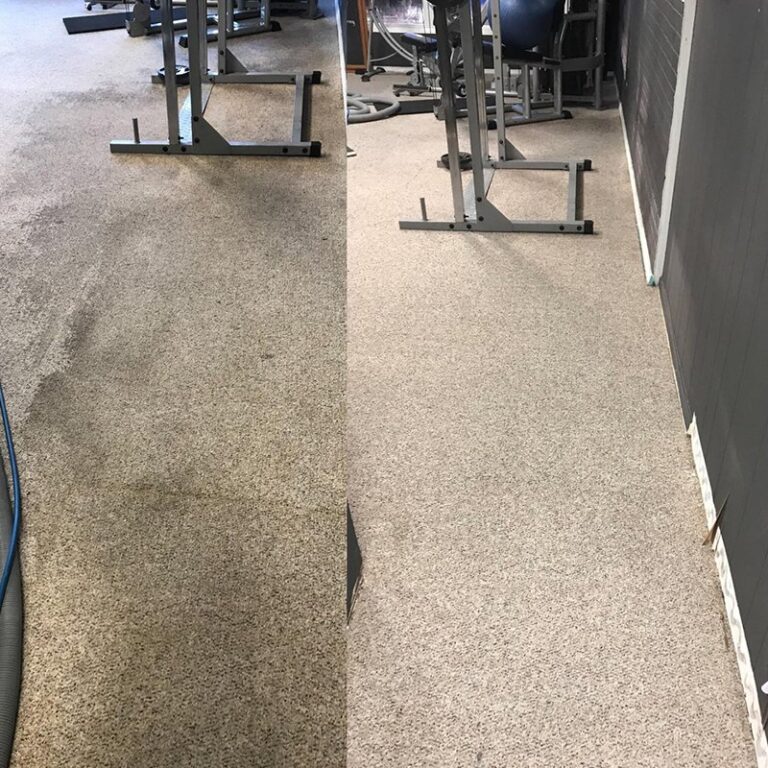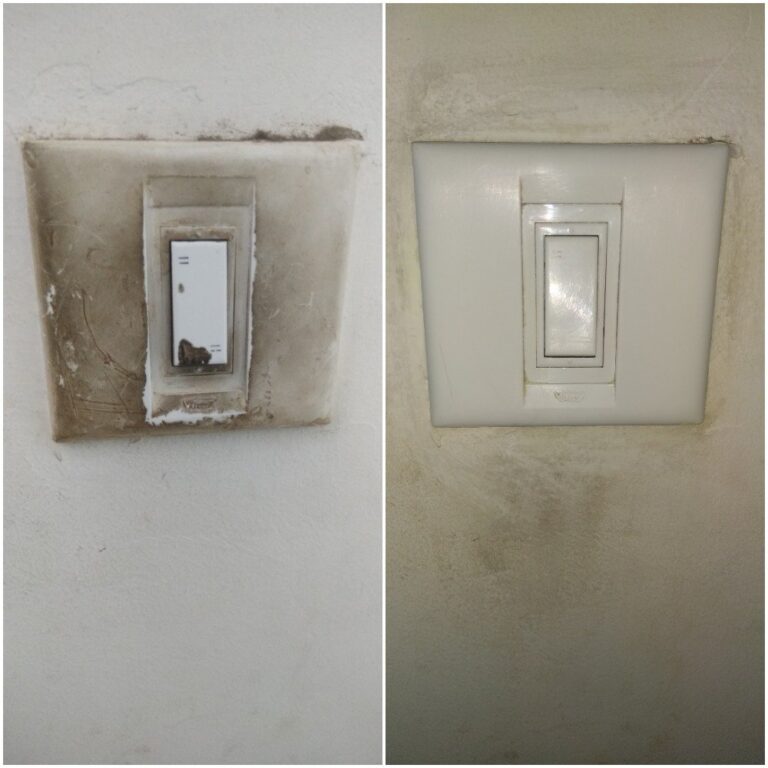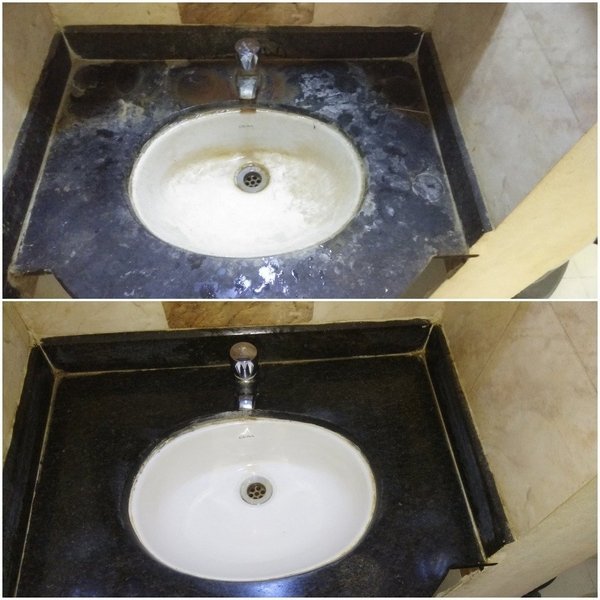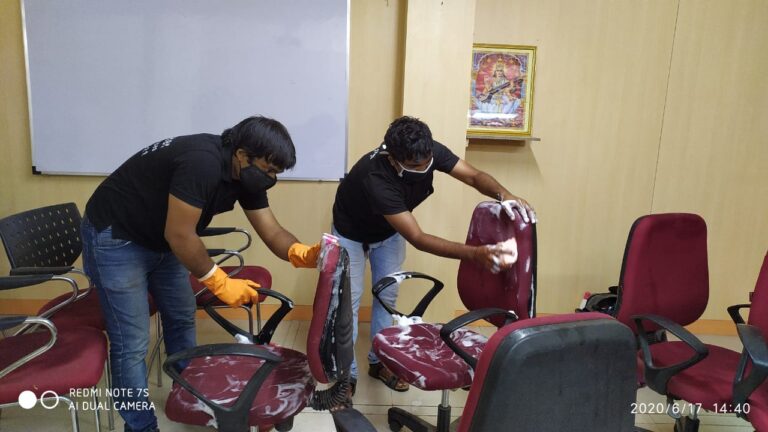 Our Most Popular Services in Pune & Pimpri Chinchwad
Home Cleaning Services Pune
Sofa Cleaning Services Pune
Office Cleaning Services Pune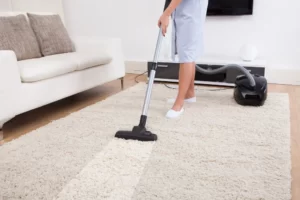 Carpet Cleaning Services Pune
Bathroom Cleaning Services Pune
Kitchen Cleaning Services Pune