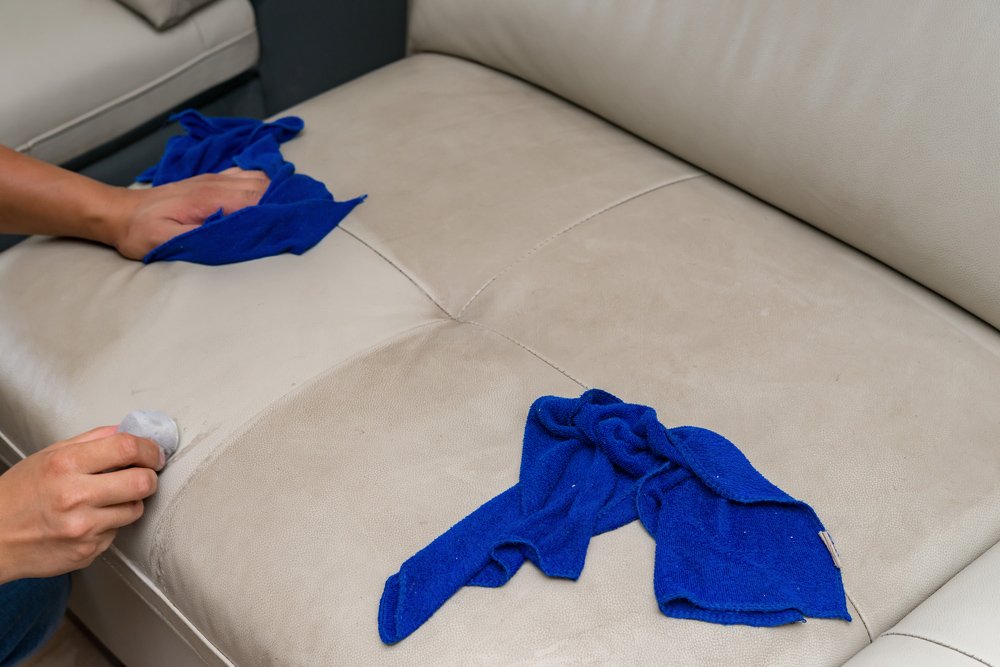 You know it very well that it's important to keep your sofa clean on a regular basis but sometimes it needs a deep cleaning to remove stubborn stains and restore its appearance. In such cases, it's often best to hire a professional sofa cleaning service.
In this article, we'll explore the benefits of professional sofa cleaning and why it's worth to hire a professional company for doing it.
Improves The Appearance of Sofa
One of the main benefits of professional sofa deep cleaning is the improvement in the appearance of your sofa.
Over the time your sofa can accumulate dirt, stains and odours that can be difficult to remove with regular cleaning methods. A professional cleaning service can effectively remove these stains and odours and can restore the colour and shine of your sofa's fabric.
This can help your sofa look like new again and can improve the overall appearance of your living area.
Extends The Life of Sofa
Professional sofa cleaning can also help extending the lifespan of your sofa. When dirt and stains are allowed to build up on your sofa, it can cause the fabric to become worn and damaged.
A professional sofa cleaning service can remove these dirt and stains and can help protect the fabric from further wear and tear.
This can help your sofa last longer and can save you the cost of replacing it unnecessarily.
Improves Air Quality
In addition to the appearance and longevity benefits, professional sofa cleaning can also improve the cleanliness of your home.
A dirty sofa can release bacteria, dust mites and other contaminants that can affect your health and the air quality in your home.
A professional cleaning service can remove these contaminants and can help in improvement of air quality in your home.
So how do you choose a professional sofa cleaning service? Here are a few things to consider:
Look for a reputable company – Do some research to find a professional cleaning service that has a good reputation and positive reviews.
You can ask for recommendations from friends and family. Now days, it is easy to find the reviews and ratings of any firm on Google.
Ask about their cleaning process – Always ask the company about their cleaning process. Understand what kind of cleaning products they would use.
Choose a company that uses gentle, pH-neutral cleaning products to avoid damaging the fabric of your sofa.
Get a quotation – Before hiring a cleaning services company, make sure to get a quotation in written. This will help you understand the cost you would be spending on cleaning. You can also use this to compare prices from different companies.
Professional sofa cleaning can have a huge impact on the appearance, longevity and cleanliness of your furniture.
By choosing a reputable company, asking about their cleaning processes, considering their availability and getting a quote, you can find the best professional cleaning service for your needs.
For any kind of Professional Sofa Cleaning Services in Pune & Pimpri Chinchwad, call us on 7350321321 or visit https://www.dirtblastercleaningservices.com/