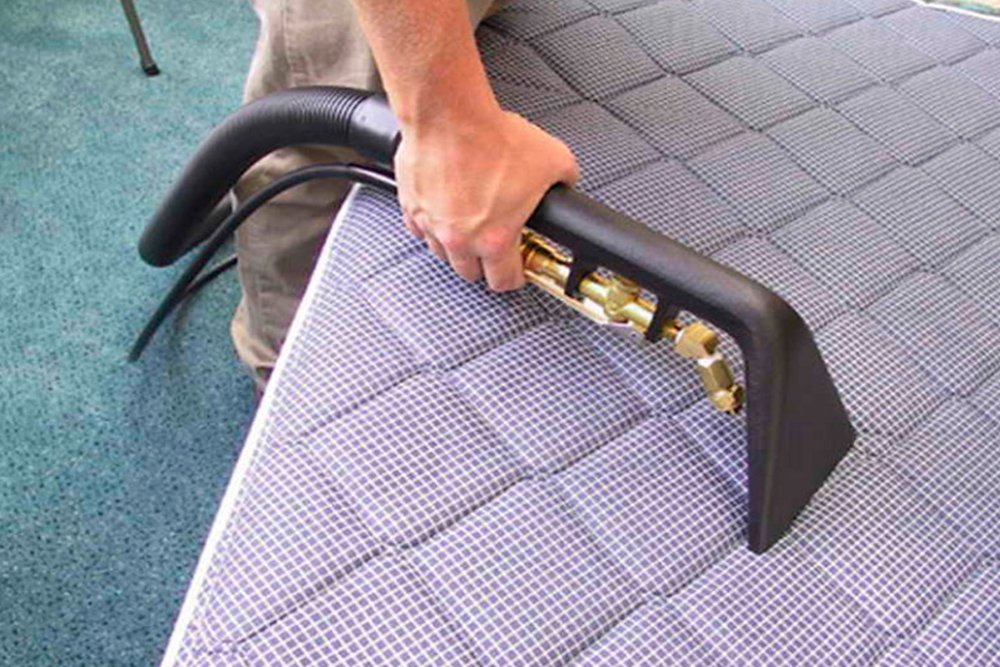 There are many cleaning service providers available in Pune & Pimpri Chinchwad area. Each company claims to be different and better than others. Here we would like you to know our side of how Dirt Blaster Cleaning Services is different than other cleaning service providers in Pune & Pimpri Chinchwad.
Let's look at the points on the basis of which we claim to be the number one cleaning service provider in Pune & Pimpri Chinchwad area.
Experience
Now a day, it has become very easy for anyone to start a cleaning business. Entry barriers for entering in this business are very few. That's why in recent few years, you might have seen many cleaning companies showing their presence in the market.
Most of these new companies have been started by someone who might have worked with other cleaning company for few months. These people work for a cleaning company just for few months and start thinking that they can even start the same business immediately.
If you would ask about the deep knowledge regarding the cleaning, they wouldn't have a clue. These kind of people think that by simply purchasing a vacuum cleaner they can start the business.
They don't know what it takes to give a 100% satisfactory service to the customers. Just by working for few months, how can one get the completely deep cleaning knowledge?
What they don't know is that to get mastery in cleaning, it takes a lot of efforts and time. It's not just one time thing.
A service should be provided in such a way that the customer gets satisfied 100% and he/she should call us again in future and should recommend our service to others.
At Dirt Blaster, we take this cleaning business very seriously and we upgrade ourselves time to time to cater to customer's ever changing needs. We have been doing cleaning since past 8 years. So we know this business in and out.
Professional Tools and Chemicals
Another important thing that separates us from other cleaning service providers is that we use industry grade standard chemicals, material, equipment, tools & machines.
We do not just claim but in actual we use chemicals by Taski company only. Taski or Diversey has been the top class company in providing the cleaning chemicals.
These standard products are costly as compared to other local products. That's why most of the other cleaning service providers do not use Taski chemials.
But at Dirt Blaster Cleaning Services, we think it in a different way. When we use industry grade products, we get great results with minimal efforts. That saves us time and we can give the best possible result to the customers.
No Outsourcing
It is very difficult to survive in cleaning business for long term without commitment, dedication & hard work.
Recently many well-known brand companies even though are not at all related to cleaning services before, have started providing cleaning services.
These companies are totally new in cleaning business. These companies might be well known brands in their core sector but have no experience in providing cleaning services.
It's possible to survive in the cleaning business only when you really care about your customers and are committed to provide the best service.
But as these companies do not have any experience or a ready made staff, they just do the marketing and outsource their work to other cleaning service providers. In doing so, they charge a commission from these vendors.
The problem with outsourcing is that these companies just act as booking platform or commission agent and do not take any responsibility towards the customers or vendors.
If something goes wrong, they don't provide any support. The vendor or the customer has to sort the issue on their own.
When these companies the start cleaning business, they want to acquire the market quickly. That is why they provide heavy discounts to customers initially. They even charge less than the market price.
No professional cleaning company would work with such booking platforms at such a low rate. That is why these platforms hire low quality vendors and do not care about the quality of their service.
When you hire such companies by looking at their ad or their brand or lower rates, you may not get the best service always. Vendors on their platform are low quality inexperienced vendors.
On the contrary, Dirt Blaster Cleaning Services never outsource their work to others. We prioritise to give the best experience to our customers always.
No Supervision Required
When we hire a staff, we always train them for few days before they actually start working at customer's place.
A new staff member usually starts with the simplest task that is dusting of the furniture. Once he gets used to dusting, then we train him is doing difficult tasks such as window cleaning, bathroom cleaning, kitchen cleaning etc.
In this way, all my staff members get trained in every aspect of cleaning
That's why when you hire us for Home Cleaning Services in Pune, you wouldn't have to supervise the team while they are working. Our staff members are well trained to work on their own.
If you have any particular instructions from your side, you can tell them before and they will work accordingly. But customer won't have to keep an eye on them continuously.
Clear Communication On Details
When you hire any cleaning company, you discuss about everything in detail before hiring them. You wouldn't want any dispute to arise afterwards.
But sometimes when you hire a cleaning service provider, you may face issues like asking for extra money, refusing to do few tasks, not listening to what you are saying, misbehaving, etc.
At Dirt Blaster, we first discuss in detail with the customer about his/her requirement. Be it a small job like Kitchen Cleaning or Bathroom Cleaning or bigger jobs like Office Cleaning Services in Pune, we have clear list of things which will be covered and the things which won't be covered.
Then we communicate the entire things that would be covered as per the requirement and the exceptions that we won't be covering in the package.
We also let the customer know about the things that would be charged at extra if added later. And we also give this everything in written to the customer.
100% Satisfaction Guarantee Or Money Back Policy
Being in this business for more than 7 years, we have always focused on giving the best quality service to our customers. When our customers are happy with our service, they would become our repeated customers and would recommend our service to their friends and families. This is how any business grows and we know this very well.
Being in a service business, it is utmost important to us to make our customers happy with our service. We have been successful in doing so till date and will keep doing the same forever.
100% customer satisfaction is our top most priority and we adhere to it in every job whether it's a Home Cleaning Services in Pune or Commercial Cleaning Services in Pune.
Experienced Staff
It's a risky thing for us to send anyone at customer's place for cleaning where he will be spending 6-8 hours inside the flat.
If something goes wrong, it becomes our responsibility being the service provider. Customer's safety is our first priority.
We thoroughly check the background of our staff before hiring them. We observe them for few days related with their behaviour and attitude before continuing them on the job. New staff members are closely watched for first few days.
We normally do not hire anyone directly. We prefer to hire someone who is known to someone already working with us.
That's why we have many staff members who were friends to each other before joining the company or they are each other's relatives.
We provide our staff a good salary as compared to industry standard and also provide other perks and incentives to them. Our company always supports them both financially and emotionally. That is why we have our staff members sticking with us for a long time.
Most of our staff members have an experience of more than 5 years in cleaning.
Highest Rated Cleaning Services Company In Pune
Last but not the least point that separates us from other cleaning service providers is our rating on Google.
As on date (9th Dec, 2022), we have the highest number of ratings on Google in Pune & Pimpri Chinchwad area. We have an average rating of 4.9 out of 5. This is also the rarest feat any cleaning service provider in Pune has achieved.
We provide professional, affordable & quality service to our customers and customers also like our service very much. That's why our customers rate us highest and we don't have to use any unethical ways to increase our rating on Google.
One more distinctive feature that distinguishes us from others is the before-after photo on our Google profile. Someone can take fake ratings and reviews but they can't show fake before-after photos very often. We are confident about our services and hence we upload the real work photos.
Some of the other cleaning service providers even copy our photos and post them as theirs. But what they can't copy is the commitment to the work and the result that we only can provide.